Written: August 18, 2016 | Updated on February 15th, 2020 | Jun P. Espina | 5 min read
Here are some tips on how to attract a mature-minded, middle-income, intelligent, godly, well-adjusted and potential future wife. But, first, may I stress that our approach differs with one's level of maturity, experience, and godliness. For the young and quite unruly and ungodly girls, we don't need to waste our time with them. For they should not mother our children. They simply don't qualify our criterion for a potential-wife material. But if you want the wild one seriously, then you need to play with one's game and dance with one's music, so to speak. Be like your woman in values, for birds of a feather flock together.
But if you want the wild one seriously, then you need to play with one's game and dance with one's music, so to speak. Be like your woman in values, for birds of a feather flock together.
The rule is: A pirate should marry either a whore or a witch!
There are instances, however, of a pirate marrying a Bible woman, and the former became a preacher and "they lived happily ever after." Our good-boy-marries-a-good-girl teaching has exemptions like all other truisms in a love relationship. In marriage, the Bible requirement is always absolute, hence we are putting this Holy Book above the others.
Here is the apostle Paul's inspired instruction, for an example, to those planning to settle down in marriage: "Do not be bound together with unbelievers; for what partnership have righteousness and lawlessness, or what fellowship has light with darkness?" (2 Cor. 6:14 NASB)
Your Future Wife Shares Your Values and Qualifications
You need to be like your future wife regarding values and qualifications. Hence, you need to be as good looking as your fiancée. We need to be like water customarily, seeking our level in the area of money, intelligence, religion, family background, etc.
There are instances, however, where the spouses differ so widely in their taste, hobbies, looks, and even the depth of their pockets.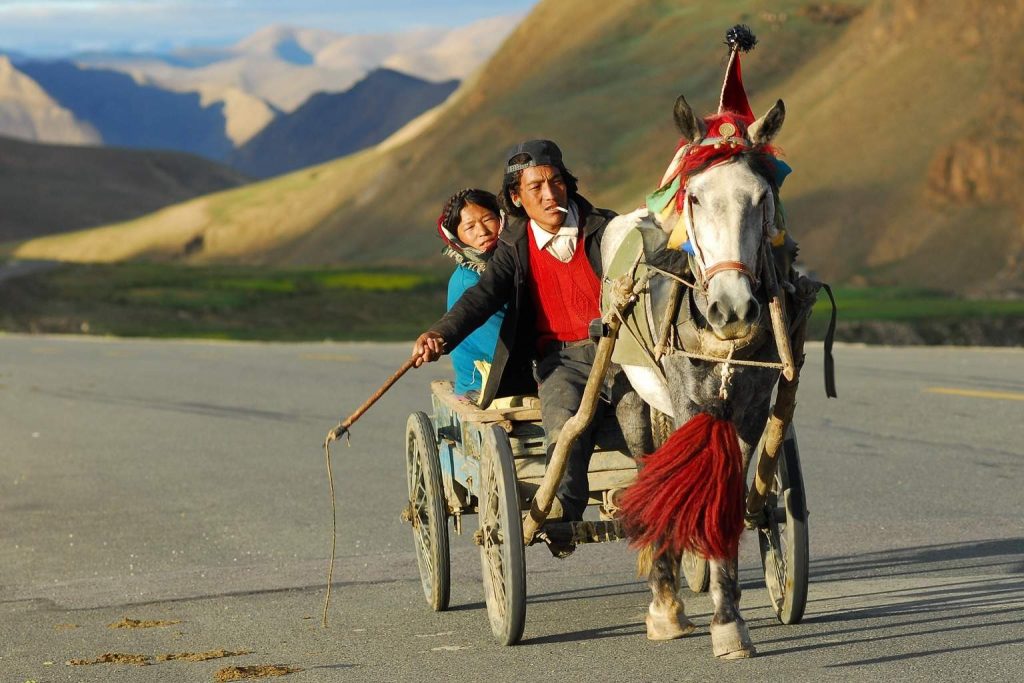 The sense of attraction is sometimes beyond explanation, just like a real girl being attracted so dearly to a thief and a drug addict. The bottom line is that if you want for a future wife someone who's better than you are, then be like a business-minded man who doesn't have the necessary capital but is determined to start his own business: be positive and work hard to succeed. Be humble. Be willing to pay the price of beauty. Just keep on keeping on, for women are like software, very particular with their own "security" against "viruses" and "spams," thus appreciative of someone who's genuinely sincere!
Understand that Your Future Wife is Just Like the Others: Unpredictable!
Don't be discouraged if she will say "No" or be overly joyful on the other hand if she will say "Yes," for what a woman says is not always what she wants.
A particularly good looking guy courted someone for years but was rejected. Through an accident the man became one-eyed, but then the girl of his heart mysteriously accepted his love.  After around 15 years of marriage, during a heated discussion, the man asked: "Why did you marry me when you knew I was handicapped already?" Answered the wife: "it wasn't my plan at first, but there was a time you visited me when I was in the best mood ever…." Call it mood swing or whatever, you need to understand that, too!
If You Love Your Future Wife, Then Show It to Her.
The natural woman desires to be loved and appreciated. I mentioned about level of maturity, for girls have varying preferences for the man they want to be with as they age. In high school, girls are chasing after the school's best athlete or the favorite guy in the campus. But at age say, 21, they tend to look for someone who could give them a better future, even if the guy is not as attractive as the others. It is the time also when women start to be very particular about the way they are loved and appreciated.
One best approach, if you understand this feminine expectation, is to send a message of appreciation in whatever form: chocolate, flowers, or a well-written text message. I'm suggesting an entirely worded text message, well written, enough to stir up one's feelings. Never give the woman of your heart, your future wife if you will, the impression that you're dull and can't compose one correct sentence of love. If you're just average-minded, don't desire for the princess!
"What a woman says is not always what she wants."
There are less successful men, however, just average-minded, and not so good looking either, yet have good, intelligent, godly and beautiful wives. I have written somewhere that marriage is an opportunity. But it is beyond the scope of our discussion.
If you want a future wife who is better than you are, then show your love to her. My advice to married men is simple: never show appreciation to a lady who is not your wife. Otherwise, you'll be remembered by her. Or, won't it be the beginning of your worst marital nightmares? Go easy with making a woman feel important to you if you have a wife already.
A Word of Caution: Don't Ever Expect a Perfect Future Wife
If you've already spent a fortune for someone who's so beautiful in your eyes, never expect that that girl is perfect. Love your future wife for what she is, and you'll become happy. For women are full of mysteries, most of them meeting with different men already at a very young age. Yes, you love her so much, but you're not her first man anymore. So, keep in mind that virginity has become a thing of the past in almost all cultures. Be prepared to accept that soon you'll be giving all your salaries and farms to a beautiful wife who had been sleeping with other men before. But if your girl is still pure, then you're more fortunate than the others.
Here's what the Bible teaches about your good future wife:
Description of a Worthy Woman
10 An excellent wife, who can find? For her worth is far above jewels.
11 The heart of her husband trusts in her, And he will have no lack of gain.
12 She does him good and not evil All the days of her life. 
13 She looks for wool and flax And works with her hands in delight [resourceful, hardworking and positive-minded].
14 She is like merchant ships; She brings her food from afar [helping the husband].
15 She rises also while it is still night And gives food to her household And portions to her maidens [thoughtful, loving and kind].
16 She considers a field and buys it [knows good judgment]; From her earnings she plants a vineyard [wise in financial management, not shopaholic].
17 She girds herself with strength And makes her arms strong.
18 She senses that her gain is good; Her lamp does not go out at night.
19 She stretches out her hands to the distaff, And her hands grasp the spindle [not irritated with household chores].
20 She extends her hand to the poor, And she stretches out her hands to the needy [merciful and godly].
21 She is not afraid of the snow for her household, For all her household are clothed with scarlet [future-oriented, dependable].
22 She makes coverings for herself; Her clothing is fine linen and purple [decent, not whorish].
23 Her husband is known in the gates, When he sits among the elders of the land [her husband is equally respectable and success-oriented–seeks her own level!].
24 She makes linen garments and sells them [business-minded], And supplies belts to the tradesmen.
25 Strength and dignity are her clothing [not particular with the tide of fashion], And she smiles at the future [confident and dignified].
26 She opens her mouth in wisdom [intelligent], And the teaching of kindness is on her tongue.
27 She looks well to the ways of her household, And does not eat the bread of idleness [faithful and industrious].
28 Her children rise up and bless her; Her husband also, [well loved by her children] and he praises her, saying:
29 "Many daughters have done nobly, But you excel them all [well appreciated by the husband]."
30 Charm is deceitful and beauty is vain, But a woman who fears the Lord, she shall be praised. 
31 Give her the product of her hands, And let her works praise her in the gates [not a non-sense woman].
Proverbs 31:10-31 NASB
Related Article