Jun P. Espina&nbsp&nbsp&nbsp&nbsp&nbsp&nbsp&nbsp&nbsp&nbsp10 min read
Updated on March 15th, 2020
---
God's Forgivesness—It is Salvation!
The God of the Bible loves man so much that He wants us to call Him Father. The apex of His love is in Christ, our Savior. He "demonstrates His own love toward us, in that while we were yet sinners, Christ died for us." The Father made possible man's salvation from His righteous judgment against sin through the sacrifice of His beloved Son. For in Christ, "we have redemption through His blood, the forgiveness of our trespasses." Upon Christ's substitutionary sacrifice we are, by faith, forgiven; all our sins—past, present, and future! (cf. Heb. 7:27; 1 Pet. 3:18)
"In Him we have redemption through His blood, the forgiveness of our trespasses . . . blessed are those whose lawless deeds have been forgiven, and whose sins have been covered … whose sin the Lord will not take into account." (Eph. 1:7; Rom. 4:7-8)
I was once separated from God on account of my sins. Even before my birth, God knew I would then be conceived a sinner—a child of Adam. But then comes the blessed Gospel in my life: that I can be restored to my Maker—forgiven, pure and clean—by the simple act of repentance toward God and faith in the saving blood of Christ, my loving Savior.
The Value of the Soul
If there's one thing I treasured most, it is the salvation of my soul through Christ. For it is a million times valuable than the total worth of the whole world. This world is passing away—ready for burning as foretold in Scriptures. We can easily see how sick it is with pollution, floods, hunger, nuclear weapons, demonism and other death symptoms. Jesus said, "For what will a man be profited, if he gains the whole world, and forfeits his soul? Or what will a man give in exchange for his soul?" (Matt. 16:26)
In Christ, my soul will live forever. This world is nothing compared to my soul—my eternal life!
"In Christ, my soul will live forever. This world is nothing compared to my soul—my eternal life!"
Our Lord tells a parable about one rich man who, after his death, spent life forever in the torments of hell. From this teaching, we can glean one truth: that man's eternal future is not dependent on his material success in this life. On his deathbed, man is drained with success stories. Ego trip will lose its hold upon the mind of a dying man, for the immortal world of the spirits will dawn on him and, in a mere breath away, will receive him either to eternal bliss or woe! Busy making a living in this life, that rich man in Christ's story finds himself unprepared to face everlasting life in the next world. Either rich or poor, if he is unsaved, then he will be lost forever in God's hell of judgment—the hell-fire consequence of his sinful neglect of the spiritual side of life.
Sadly you'll stand, if you're unprepared,
Trembling you'll fall on your knee,
Facing the sentence of life or of death,
What will your sentence be?
What will it be? What will it be?
Where will you spend your eternity?
What will it be? O what will it be?
What will your answer be?
Forgiveness of Sins in Christ is Rational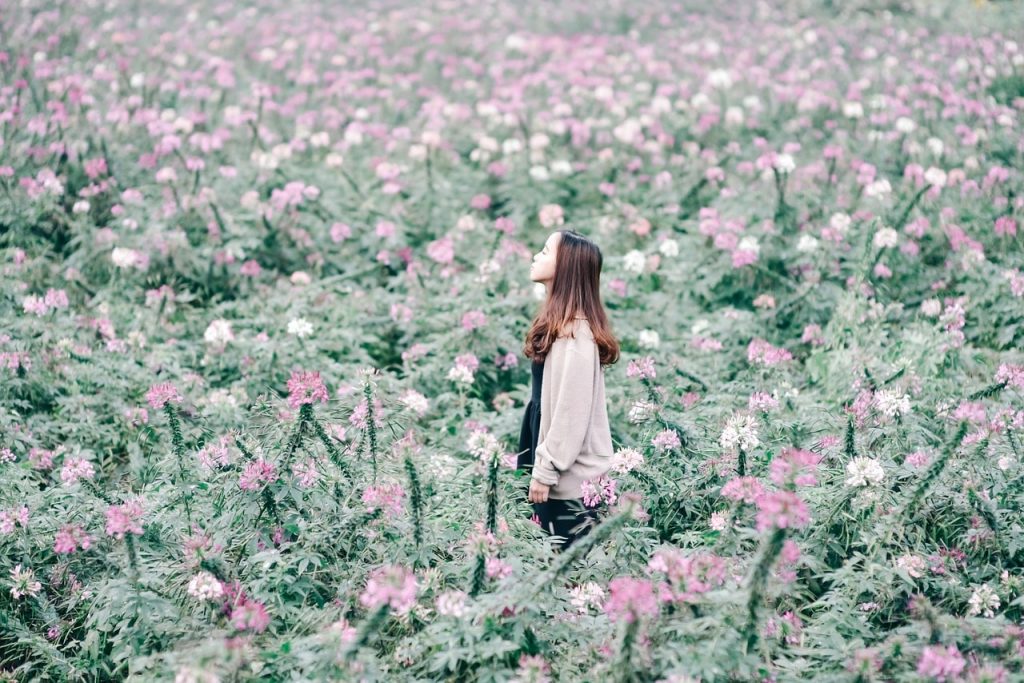 It is sad that man cannot find God in the university. I've seen prominent men and women in our society who are idol worshippers despite their academic crowns. Just imagine a well-known lawyer who bends his knees to a god made of wood or stone. Sometimes man loves deception than truth or sin than righteousness. According to Paul, man is dead spiritually. He has eyes but cannot see God's will. "Things which eye has not seen and ear has not heard, And which have not entered the heart of man, All that God has prepared for those who love Him." (1 Cor. 2:9)
The undying existence of the Lord's Church since her birth in the first century despite her ceaseless persecution proves Paul's doctrine that Christ did all for the sole purpose of letting the world know that He wants to offer man forgiveness of sins (Acts 26:18b).
Learned men know that Christ is true. But sad to say, that their majority are now happily absorbing all that is false in this world, like worshiping wooden gods and embracing a hundred and one myths and fables. Asked Paul, "Where's the wise man? Where is the scholar?" (1 Cor. 1:20, NIV)
God's good news of salvation through the forgiveness of our sins is never irrational. For man, in his natural state, is sinful in the heart! Said prophet Jeremiah that, "The heart is more deceitful than all else And is desperately sick; Who can understand it?" (Jer. 17:9) In Mark 7, Christ also taught that what makes man devilish is his own heart. Hence, a four-year-old boy has already the capacity of telling great lies!
"Then the Lord saw that the wickedness of man was great on the earth, and that every intent of the thoughts of his heart was only evil continually. (Gen. 6:5)"
In Revelation 21:8 we read that "all liars, their part will be in the lake that burns with fire and brimstone, which is the second death." Hence, the good news of forgiveness of sin by faith in Christ is most rational a plan for man to live in heaven forever. For even mere lying cannot be cleansed without Christ's blood!
Without God's grace in Christ, furthermore, then we will all one day crowd in hell on account of our inbred sins. For only faith in God's Son who died for man's sin, can man be justified or made righteous.
Thus says the Lord, "…Rather you have burdened Me with your sins, You have wearied Me with your iniquities. I, even I, am the one who wipes out your transgressions for My own sake; And I will not remember your sins" (Is. 43:24b-25).
God's offer of forgiveness through Christ was planned for His own sake or interest. "For the wages of sin is death, but the free gift of God is eternal life in Christ Jesus our Lord" (Rom. 6:23).
Forgiveness and God's Grace in Christ
The Muslims or Buddhists, who seemingly don't understand that God is a loving Father, find it difficult to believe in the Gospel that Christ died to take away man's sinful nature forever. "And you know," wrote John, "that He appeared in order to take away sins; and in Him there is no sin" (1 John 3:5). The apostle is not teaching sinless perfection here. Some take this verse out of context. John is saying that a truly born-again believer in Christ is no longer controlled by the power of sin. In 1 John 1:8 the same apostle said that, "If we say that we have no sin, we are deceiving ourselves, and the truth is not in us." If so, you may ask, how come he said, after a matter of two chapters only, that "in Him there is no sin"? Answered Walvoord and Zuck: "A widely held explanation of this verse is that a believer 'does not habitually sin,' that is, sin is not his way of life." "For sin shall not be master over you, for you are not under law, but under grace" (Rom. 6:14).
What is God's grace? Henry C. Thiessen defines grace as "God's goodness manifested toward the ill-deserving."
Or, that grace is what God does to sinners: offering them free salvation through faith in Christ's blood which "cleanses us from all sin." A much fuller explanation of God's grace is hereby given by Meril F. Unger:
"'Grace is what God may be free to do, and indeed what he does, accordingly, for the lost after Christ has died on behalf of them' . . . Mercy is therefore the compassion of God which moved him to provide a Savior for the unsaved. Had God been able to save even one single soul on the ground of His sovereign mercy alone, He could have saved every person on that basis . . . and the death of Christ would not have been a necessity…. But since God is holy and righteous and sin is a complete offense unto Him, His love or His mercy cannot operate in grace until there was provided a sufficient satisfaction of sin. This satisfaction makes possible the exercise of God's grace. Grace thus rules out all human merit. It requires faith in the Savior. Any intermixture of human merit violates grace. God's grace thus provides not only salvation but safety and preservation for the saved one, despite his imperfections. Grace perfects forever the saved one in the sight of God because of the saved one's position 'in Christ.' Grace bestows Christ's merit and Christ's standing forever. (Rom. 5:1; Rom. 8:1; Col. 2:9,10). 'For in Him dwelleth all the fullness of the Godhead bodily and ye are complete in Him. . ..'"
Confusion around the Gospel of Forgiveness
As mentioned, the gospel to the Muslims or Buddhists does not make sense. The main confusion stems from their very different views about God. While we call God our Father who loves us so much that He gave Jesus His Son for our Savior, the Buddhists according to McDowell and Stewart "denies the existence of a personal God . . . 'Buddhism was made in the image of concepts, great concepts about life and how life should be lived.'" Hence, many people are now being caught up by Buddhism. Some companies, especially in Japan, are requiring employees a Buddhist's half-an-hour or so mass meditation daily before work. With this kind of what-can-man-do-religion in the heart, Christ's Gospel of free salvation through faith in the Savior won't make any sense at all.
Likewise, the Muslims have a very unscriptural teaching about God. Hence the blessed Gospel is incomprehensible to them, too. Argued McDowell and Stewart:
"Islam teaches the unity of God's essence and personality . . . has God divorced from His creation, so unified to Himself that He cannot be associated with creation. His transcendence is so great that He acts impersonally."
Both Buddhist and Muslim can't grasp God's message of salvation through the Gospel of Christ because their beliefs are not biblical. Unless the Bible is held as God's Word, having God's authority and thus the only acceptable and sufficient rule of faith and practice, then no religion can ever see man's absolute need of Christ's gospel of salvation. Those rejecters of God's blessed good news of man's eternal life in Christ Jesus—the Muslims, Buddhists and all who are not born-again Christians—have their spiritual blindness through reading and trusting upon the wrong scriptures. Without the Bible, the world will certainly look into Koran for spiritual instructions. In fact, Islam is one of the world's fastest growing religious groups today. With Koran only, however, the world would have been late one thousand years or so. For how can Koran become a foundation of a strongly civilized world when abundant proofs show that it is not like the Holy Bible which truly understands the heart—the human nature? History records that great civilization architects are Christians, not Muslims. With Koran's jihad or holy war and its plural marriage teaching, among its damnable heresies, the world would still have been an ancient place in which to live—perhaps, just a little different from the primitive world of Muhammed over a thousand years ago!
The Fleshly Human Nature Suppresses God's Forgiveness
History tells us that where there is man, there is religion. When our Lord personally walked upon this planet, He found man's serious religiosity. One time, however, in the course of His three-year ministry, He reached the place of the Gerasenes, opposite Galilee, where He was earnestly asked to depart as soon as He arrived. Why did they entreat Him to leave? In Mark's account—which indirectly tells the main reason of the Gerasenes utter rejection of our Lord—we are told that "the unclean spirits entered the swine; and the herd rushed down the steep bank into the sea, about two thousand of them; and they were drowned in the sea . . .. And they began to entreat Him to depart from their region" (Mk. 5:12-13; 16-17). Obviously, the Gerasenes prefer to have 2,000 demons around them than to cast out the same at the expense of a herd of around 200 dozens of swine—over a 3 million-peso business!
In short, these people prefer the swine (their means of earning a living) than Jesus the Savior. So they asked Christ to depart urgently for fear that the holy presence of the Lord of glory would further affect their sinful and godless culture. Paul said that in the last days, which started with Christ's first advent, "men will be lovers of self, lovers of money . . . unholy . . . haters of good . . . lovers of pleasure rather than lovers of God" (2 Tim. 3:2-4).
The Gerasenes, like all of us, were so fallen that they couldn't appreciate the value of Christ in their lives. The demon-possessed man in Mark's account was made whole, and yet Christ's miracle—the very proof of His deity—failed to impress them. For having so loved the herd of swine, they lost Jesus the Lord forever, who has the power to give them eternal life!
Decide for Free Divine Forgiveness, Not Rebellion
The Gerasenes were a vivid symbol of resistance. Perhaps you may opine that these people were only ignorant about Christ. Today's Bible-literate world would not allow such an incident to happen. Should Christ return today, you may add, Christ would surely be treated more than a king. This statement seems pleasant to the ears. But they don't hold true. The world had been and will always be, against our Lord. Should Christ return today, people will do the same thing—at least in their hearts: they will send our Lord, no longer to the primitive cross, but to its high-tech counterpart, the electric chair or the lethal ejection chamber, in less than 24 hours! For man's natural mockery about the Bible, his subtle persecution of the Lord's church, his obvious discomfort when associated with truly born-again Christians—all these indicate that he is unconsciously against Christ! "But they have done this," declared the Lord, "in order that the word may be fulfilled that is written in their Law, 'THEY HATED ME WITHOUT A CAUSE'" (John 15:25).
Like the Gerasenes, everyone should make a decision to accept or reject Christ in one's life. For in this world, wrote Billy Graham, Christ is inescapable. Graham argued that "The modern student cannot escape Him. He must decide whether Christ and the Gospel really matter, whether He is relevant in this modern age. On the one hand, Jesus Christ is the center of opposition; on the other hand, He is the object of devotion and worship. What we think of Christ influences our thinking and controls our actions."
"How long will you hesitate between two opinions? If the Lord is God, follow Him; but if Baal, follow him" (1 Kings 18:21).
Someone has said that one great power we either use or misuse hundred times a day is our power to make a decision. In the case of Zaccheus, Jericho's tax-chief, his decision for Christ involved his climbing a sycamore tree. The sheer humility of a little child is always intrinsic in the spirit of a truly decided heart.
Everyone who decides for Christ has his sycamore tree of humility. There was an old rich man who asked his born-again servant how to live in heaven forever. Sensing the bourgeois pride of his master, the servant answered, "Sir, since you have neglected the Lord all through your life, you need to kneel amidst your herd of swine for two days." "No," retorted the old man, "I can't do that!" After a year or so, the old man became so ill that he told his servant he was ready to start kneeling. The servant replied, "No need, Sir. What God wants of you is your willingness to push pride away so you can wholeheartedly come in faith unto the Lord."
The Gospel is easy to grasp. It is brilliant—very rational. It says that we are all sinners, and our sentence is eternal death. God's Son Jesus, however, came to save us from our eternal punishment, and for free! Hence gospel or good news. All He required of us is to believe in Him, that He died to give us life—yes, eternal life. Hobbs said that this kind of faith He required of us was just like our sincere faith in our banking system. We believe we can withdraw money from our bank the very moment we need it. "In Him we have redemption through His blood, the forgiveness of our trespasses. . .. Blessed are those whose lawless deeds have been forgiven, and whose sins have been covered . . . whose sin the Lord will not take into account."
What do you think of Christ?
Forgiveness, Forgiveness, Forgiveness;
Divine Forgiveness through Jesus Christ;
Oh, Dear Lord, it is all that I need!