Jun P. Espina&nbsp&nbsp&nbsp&nbsp&nbsp&nbsp&nbsp&nbsp&nbsp7 min read
Updated on February 18th, 2020
---
Of Secret Prayer
[S]ecret prayer is a Bible teaching. And there are reasons why it really works. Jesus Christ said in Mathew 6:6: "But you, when you pray, go into your room, and when you have shut your door, pray to your Father who is in secret, and your Father who sees in secret will repay you."

Charles H. Spurgeon once said that "If you backslide in secret before God, you will soon err in public before men. Where there is a degeneracy of public manners, you may be sure that there has also occurred a serious decline of secret devotion." It is one way of saying that the health of your spiritual life depends on your prayers, and secret prayer is the one thing a Christian must always do by faith.
Secret Prayer Keeps Man Closer to God
Secret prayer or devotion keeps man closer to God. It is also his spiritual source of strength and power. What one will find behind all true Christian successes in this world as in the case of John Wesley or Charles Spurgeon? One will discover they were men of prayer. Without intense and ceaseless worshipfulness, they couldn't have been used so wonderfully by our Lord.
Here is Christ's teaching concerning secret prayer and devotion: "But you, when you pray, go into your room, and when you have shut your door, pray to your Father who is in secret, and your Father who sees in secret will repay you." This scripture tells us that we should spend time with God alone in prayer. Secret devotion is a one-on-one and a closed door conference, so to speak, with Father God. The heart is the proper venue for this meeting, for God sees the man through his heart.
Christ's Secret Prayer or Conference With His Father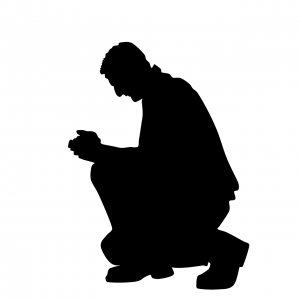 Recorded in Mark 1:35 Christ's secret prayer or conference with His Father. How does God's Son observe His own secret prayer? "And in the morning, rising up a great while before day, he went out, and departed into a solitary place and there prayed" (KJV). Christ prayed on the mountainside, in the garden, and even on His cross at Calvary, for He died praying. "Though truly divine," wrote J. Oswald Sanders, "His deity in no way affected the reality of His human nature. His prayers were as real and intense as any ever offered."
In His secret devotions, our Lord intimated His total dependence upon the Father. He is not doing His own will but the Father's. "His prayer life bore eloquent testimony to this," added Sanders. "So completely did He renounce the independent exercise of His divine powers and prerogatives, that, like the weakest of His followers, He became dependent on His Father for all. As we do, so He received His daily and hourly needs through the medium of prayer." Or, we may add, the medium of secret prayer!
Secret Prayer Works!
A professing Christian, who doesn't bother to come to God in prayer, is not dependent on the heavenly Father "for all." God won't work with him, for he doesn't see our Lord as a loving Father, who truly cares.
He who comes to God must believe that He is, and that He is a rewarder of those who seek Him. (Hebrews 11:6b)
Close the Door
"And when thou hast shut thy door," said Jesus, "pray to thy Father" (KJV). So you have chosen your own heart for the venue in your secret "conference" with the Father. Now the next thing you have to do is to survey the doors of your heart. See to it that the evils of envy, malice, lustfulness, of hatred and anger, and of unbelief, are out, and their doors, closed. Close the door to the world before you pray.
The closing of doors before praying may also mean a spiritual preparation before starting to talk to the Father in secret. Jesus taught that "The spirit is willing, but the flesh is weak." It was His practice to rise early, that is before the morning breaks, to pray no matter how tired He was the day before—teaching, healing the sick—travelling on foot! Fatigue or inconvenience didn't stop our Lord from going to a solitary place to have His secret devotion. The doors of physical weakness were closed by the intense demand of His spiritual self to pray to the Father alone.
Pray to Your Father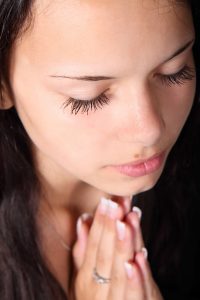 Now the venue that is your heart has been chosen, and its doors of worldliness closed. So Jesus said, "…pray to the Father." Start the conference, so to speak. All set, the conference room must now be "holy ground." The very personal and intimate Father-and-child talk must begin. Jesus needs no Peter or James this time. Moses needs no Aaron for a speaker when talking with God. This secret meeting is a one-way conversation, though. The child of God pours out all that he wants from the Father. As if recording a sad song, God will just listen to him.
That is what devotional, or secret praying is all about. It is God's child's way of telling God that he is seeking, praying, loving, believing in Him so greatly in his heart.
In said holy conference, God is not so interested in your venue or topic, for He knows them all long before you invited Him. What fills His heart (in this secret meeting) is that He is your Guest of Honor! For without faith, it is impossible to please God (cf. Hebrews 11:6).
Is Secret Prayer Really Necessary?
Christ's teaching concerning secret devotion demands following. He said to Peter, "Follow me." Much needed by Jesus Himself, secret prayer or devotion is the only way for the man to be able to establish very intimate relationship with God. "Abba, Father," is the word He required of us when calling God, which simply means "papa" or daddy. (cf. Romans 8:15). The love of God to man is beyond the measure of words.
Secret prayers kindle the love of God. "Ask, and it shall be given you; seek, and you shall find; knock, and it shall be opened to you," commanded Jesus. Why, won't God know which need presses us more? No. Even repetition disturbs Him. He, however, hates dishonoring, indifferent, arrogant children. Refuse to talk with your earthly father for years and let us see if he will send you to school—much less, give you pocket money!
Many believers are likewise so tired as to express unto God their faith and obedience in the holy moments of secret prayer. Some of them are sick, poor and miserable backsliders! By their sins and wickedness, God is prevented from showing them His love, care, direction and involvement in their lives. The prodigal son got his blessings, but not when he was still amidst the swine. God's love endures forever, but it is not compulsory. The love of Jesus sent Him to the cross by which holy act of sacrifice enables man by faith to have eternal life. The Jews, however, rejected their long awaited Messiah. Instead of forcing them, Paul went to the Gentiles.
The Lord, in Matthew 6:6, said that our secret prayers will get not only answers but also rewards or repayment (in NASB)
. . . and thy Father which seeth in secret shall reward thee openly (KJV).
The greatest of these rewards is a closeness with the Father or a Spirit-filled life. There is no greater joy than the consciousness of being in the arms of the Almighty. Let God control your whole being completely if you want divine blessings to chase spontaneously after you—wherever you go! The Psalmist said, "And in whatever he does, he prospers" (Psalm 1:3b). Even those unprayed needs—they too will reach the Throne! Divine blessings and the peace of God will be yours in abundance since, by unceasing prayers, you allowed Him to work wonders in your life.
"The transfiguration was an answer to His prayer," observed Sanders. Miracles follow, in the case of Christ, only after a session of prayer. God wants us to accept the fact that we need Him in everything as Shepherd to His sheep. "But seek first His kingdom and His righteousness; and all these things shall be added to you." God's law is: ask and it shall be given you. After all, the Father knows that His blessings are only truly loved and appreciated if they are sought after in the holy moments of intense secret devotion.
After having asked for some help from prophet Elisha, the widow was told to "enter into thy closet" and there found precious oil from the Lord, a blessing enough to sustain her whole family for long years. Have you any reward from our loving Father? The chances are that you have been pleasing to Him as you continually bathed yourself in the waters of secret prayer.
When shall We Start Doing Our Secret Prayer?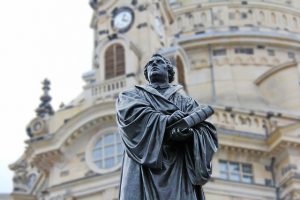 Regular church attendance does not guarantee regular fellowship with the Father. On their journey back home, Joseph and Mary lost Jesus. Deceptive it may be, but to attend church Sunday on Sunday without secret devotion is unconscious hypocrisy. God does not intend public worship to be an open display of righteousness. It is rather commanded to strengthen Christian love and united soul-winning efforts.
The carnal "believer" is an eyesore in the church. Help him grow before the whole church will become "leavened."
Secret devotion is too easy a command of God. You need no expense by so doing. It is too wonderful to be in the arms of the Father. The rewards of peace, answered prayers, and a consecrated life will all be yours after God has taken possession of the whole of you through your secret prayers.
Peter commanded us to "grow in the grace and knowledge of our Lord." Our Christian immaturity and failures have to be ended. To delay with our secret session with God is to prolong our miseries. God seems indifferent with those who are unwilling to spend quiet moments with the Father—those having no secret prayers.
You can't expect God to do wonders in your life while you are to Him very indifferent, arrogant, dishonoring. Bending your knees in secret prayer pleases the Father; but aren't you too wicked and unbelieving to do it?
Now is the only time to make a decision to follow the Lord Jesus in secret devotion. Tomorrow may never come!
Let us pray unto the Father to help us follow Jesus. "And it was at this time that He went off to the mountain to pray, and He spent the whole night in prayer to God" (Luke 6:12).
Work to be alone with God in prayer. You will lose nothing for "thy father which seeth in secret will reward thee openly." Amen.