Jun P. Espina&nbsp&nbsp&nbsp&nbsp&nbsp&nbsp&nbsp&nbsp&nbsp6 min read
Updated on February 18th, 2020
---
Giving a Testimony
Many Christians want to share their testimonies and experiences with the risen Lord Jesus Christ, especially during prayer meetings. And we don't have a problem with that because sharing a testimony is biblical. But what kind of statement do you have: a testimonial about how holy you are, and that is why God worked with you and answered all your prayers; or that when you prayed to Jesus, He showed up, because you are more faithful and more favored by God? That's what I want to talk about using the experience of Dr. Harry Ironside from his book titled: "Holiness: The False and the True (1912)."
Dr. Harry Ironside, wrote Warren Wiersbe, is one of the greatest preachers the Lord's church has ever known. Wiersbe further said that "The influence of Ironside still hovers over the Moody Church. His ministry has strengthened me and encouraged me to do my best."
Ironside, in his early Christianity around 1900, was with the Salvation Army when he got acquainted with the segment of the "holiness group" (also known as the "holy rollers" or the charismatic movement). He wrote that the more the so-called holier Christian shares his testimonies and experiences with the Lord, the greater his tendency would be to grab Christ's glory subtly.
Testimony About Christ, Not Yourself
When we give testimonies, especially during church assemblies, let us be careful that it is our Lord who is receiving praise, honor, and glory. Wrote the apostle Paul: "Whether, then, you eat or drink or whatever you do, do all to the glory of God." (1 Cor. 10:31) How self-centered is your testimony today?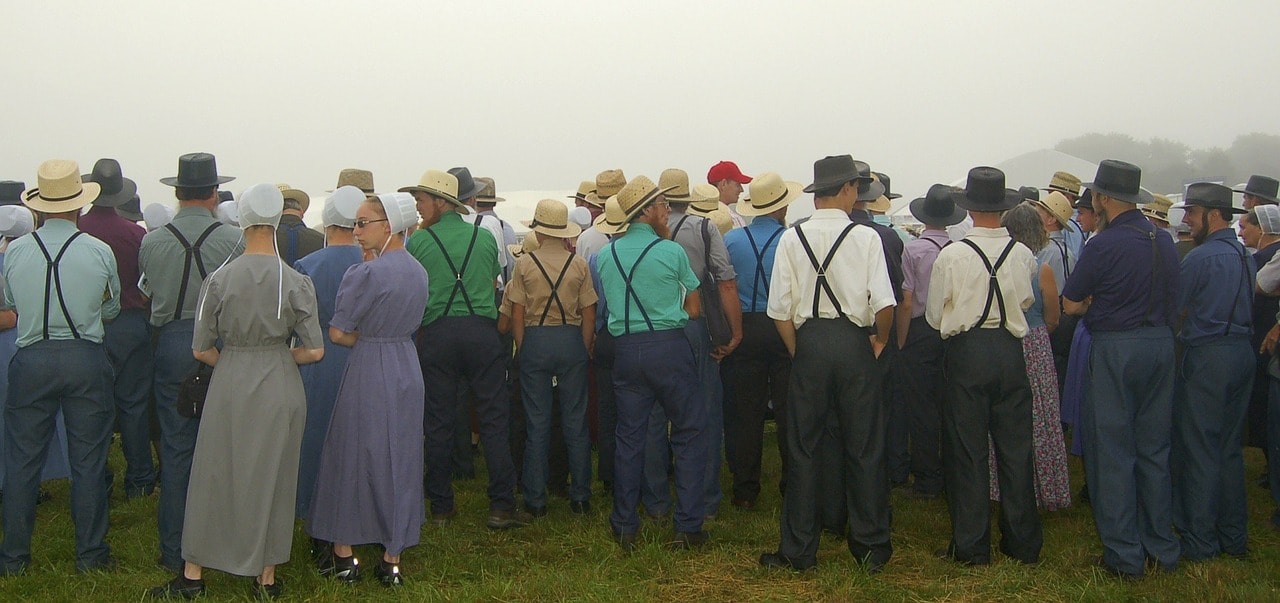 The tired expression "Praise the Lord" becomes the common excuse of modern divinity in subtly giving glory to oneself. It has now become sweet to the ears among charismatic Christians, for example, when you say: "I do this or that. . . praise the Lord."  How deceiving a kind of praise is it to our dear Lord when all you share to people is yourself—how  God works through you, simply because you are more holy and spiritual than others! How is your testimony: self- or Christ-centered?
Self-Centered Testimony
Here is Ironside's personal observation regarding  the testimonies and other claims of holier-than-thou Christians:
"The first ecstatic experiences seldom lasted long. The ecstasy departed, and the 'sanctified' were in very little different from their brethren who were supposed to be 'only justified'… Night after night I attended meetings, speaking on the street and indoors, and I soon noticed (and doubtless others did too) that a changed came over my 'testimonies.' Before, I had always held up Christ, and pointed the lost to Him. Now, almost imperceptibly, my own experience became my theme, and I held up myself as a striking example of consecration and holiness! This was the prevailing characteristic of the brief addresses made by most of the 'advanced' Christians in our company. The youngest in grace magnified Christ. The 'sanctified' magnified themselves. A favorite song will make this more manifest than any words of mine. It is still widely used in Army meetings and finds a place in their  Song- or Hymn-books. I give only one verse as a specimen:
'Some people I know don't live holy;
They battle with unconquered sin,
Not daring to consecrate fully,
Or they full salvation would win.
With malice they have constant trouble,
From doubting they long to be free;
With most things about them they grumble
Praise God, this is not so with ME!'" 
The Ideal Testimony
Acts Chapter 12 recorded Peter's escape from prison by the power of God. He said, "'Now I know for sure that the Lord has sent forth His angel and rescued me from the hand of Herod. . ..'" (v. 11). Peter then went to "the house of Mary, the mother of John who was also called Mark, where many were gathered together and were praying" (v. 12).  In a word, there was a prayer meeting being held, and Peter joined in to inform the church how did he escape from prison.
"But motioning to them with his hand to be silent, he described
to them how the Lord had led him out of the prison." (v. 17a)
We may consider the said report of Peter as an ideal testimony: he described to them how the Lord had led him out! He told the church about the Lord—how the Lord rescued him; how the Lord worked to help him. The object of his story was the Lord, not himself. In that testimonial, Jesus was being magnified. Said John the Baptist: Jesus "must increase, but I must decrease."
How self-centered is your testimony? Well, here's the verse to keep in mind always: He described to them how the Lord had led him out of the prison. (Acts 12:17)
Verses Related to Giving God Honor and Glory
---
Romans 2: 10:

But glory and honor and [heart] peace shall be awarded to everyone who [habitually] does good, the Jew first and also the Greek (Gentile).

---

Romans 11: 36:

For from Him and through Him and to Him are all things. [For all things originate with Him and come from Him; all things live through Him, and all things center in and tend to consummate and to end in Him.] To Him be glory forever! Amen (so be it).

---

Philippians 1: 11:

May you abound in and be filled with the fruits of righteousness (of right standing with God and right doing) which come through Jesus Christ (the Anointed One), to the honor and praise of God [that His glory may be both manifested and recognized].

---

2 Peter 1: 3:

For His divine power has bestowed upon us all things that [are requisite and suited] to life and godliness, through the [full, personal] knowledge of Him Who called us by and to His own glory and excellence (virtue).

---

Psalm 3:3:

But You, O Lord, are a shield for me, my glory, and the lifter of my head.

---

Psalm 8:1:

O LORD, our Lord, how excellent (majestic and glorious) is Your name in all the earth! You have set Your glory on [or above] the heavens.

---

Psalm 24: 7:

Lift up your heads, O you gates; and be lifted up, you age-abiding doors, that the King of glory may come in.

---

Psalm 24: 8:

Who is the King of glory? The Lord strong and mighty, the Lord mighty in battle.

---

Psalm 26: 8:

Lord, I love the habitation of Your house, and the place where Your glory dwells.

---

Psalm 57: 5:

Be exalted, O God, above the heavens! Let Your glory be over all the earth!

---

Psalm 108: 5:

Be exalted, O God, above the heavens, and let Your glory be over all the earth.

---

Psalm 115: 1:

Not to us, O Lord, not to us but to Your name give glory, for Your mercy and loving-kindness and for the sake of Your truth and faithfulness!

---

Psalm 145: 11-12:

They shall speak of the glory of Your kingdom and talk of Your power, to make known to the sons of men God's mighty deeds and the glorious majesty of His kingdom.

---

1 Chronicles 16: 24:

Declare His glory among the nations, His marvelous works among all peoples.

---

1 Chronicles 29: 11:

Yours, O Lord, is the greatness and the power and the glory and the victory and the majesty, for all that is in the heavens and the earth is Yours; Yours is the kingdom, O Lord, and Yours it is to be exalted as Head over all.

---

Deuteronomy 33: 26:

There is none like God, O Jeshurun [Israel], Who rides through the heavens to your help and in His majestic glory through the skies.

---

1 Chronicles 16: 9-10:

Sing to Him, sing praises to Him; meditate on and talk of all His wondrous works and devoutly praise them! Glory in His holy name; let the hearts of those rejoice who seek the Lord!

---

1 Chronicles 16: 29:

Ascribe to the Lord the glory due His name. Bring an offering and come before Him; worship the Lord in the beauty of holiness and in holy array.

---

Isaiah 58: 8:

Then shall your light break forth like the morning, and your healing (your restoration and the power of a new life) shall spring forth speedily; your righteousness (your rightness, your justice, and your right relationship with God) shall go before you [conducting you to peace and prosperity], and the glory of the Lord shall be your rear guard.

---

Isaiah 6: 3:

And one cried to another and said, Holy, holy, holy is the Lord of hosts; the whole earth is full of His glory!

---

Isaiah 42: 8:

I am the Lord; that is My name! And My glory I will not give to another, nor My praise to graven images.

---

Isaiah 60: 1:

Arise [from the depression and prostration in which circumstances have kept you–rise to a new life]! Shine (be radiant with the glory of the Lord), for your light has come, and the glory of the Lord has risen upon you!

---

Isaiah 40: 5:

And the glory (majesty and splendor) of the Lord shall be revealed, and all flesh shall see it together; for the mouth of the Lord has spoken it.
---
Related Articles
▸ Extreme Pentecostalism Analyzed from the Biblical Standpoint
▸ Church's Restricting God's Membership
▸ Faith Builds the Person, Saves a Miserable Life