Jun P. Espina&nbsp&nbsp&nbsp&nbsp&nbsp&nbsp&nbsp&nbsp&nbsp5 min read
Updated on November 20th, 2022
---
Good Parents, Who are They—Their Teachings?
Good parents are rare, just as obedient children are rare. This thought is very debatable, for the evil in children is sometimes learned from the evil that is in their parents. But can we be good parents? I believe there are tons of brilliant ideas concerning good parenthood out there, but I would want to focus on four things.
1. Good Parents Live What They Preach
Parenthood is teaching, and teaching, to be learned and practiced, must be lived. Inconsistency in the home is death to the appreciation of good values.
Have you heard of a man teaching all the members of his household about God while he was undisciplined, ungodly, and wicked?
No greater rule in the family that proves to work than being consistent with our children.
Try submerging yourself in perfect gluttony, then teach your children about the need for a healthy diet if you want them to see you as a figure of fun—a "joke entry"!
2. Good Parents are Good Role Models
Before they can be truly good to their children, ideal parents need to provide for themselves first. Aside from the power of being consistent, I don't believe our parents need to act the part of "sacrificial lambs" in the family.
Some want to give everything they have to their children and then give themselves nothing. The law says parents, being the owners, are not required to give their property, land, etc. to their children while still living.
The philosophy in most backward communities is to let their children feed them when old age comes, hence the need to give all they have as a "security deposit."
Good Parents are Independent-Minded Because of Their Faith in God
God, however, said we cannot make our children our "home for the aged" or "retirement program."
In reality, we want our children to take care of us in our closing years. Note that Abraham was so blessed that he didn't need Isaac to support him.
It is not God's will that our children provide for us (See 2 Cor. 12:14). Observe this Scripture in 1st Thessalonians, Chapter 4:
"Make it your ambition to lead a quiet life, to mind your own business and to work with your hands, just as we told you, so that your daily life may win the respect of outsiders and so that you will not be dependent on anybody" (1 Thess. 4:11-12, NIV).
Good parents don't beget children to make them their wheelchair pushers. We shouldn't be "dependent on anybody," said the apostle Paul, but on God alone!
When old age comes, we have something in our pockets, for the Lord will always bless us and provide for our needs.
Good Parents are Leaders of Their Children
God blessed us and made us leaders of our children—even financially! Many desire—the Filipino culture expects it! —as their children's adopted beggars. But that is not the plan of God when the sunset of the believer's life comes.
Our sense of independence because of our strong faith in Christ will help train our children to face life with confidence through the power of God. They said a grandmother living in harlotry may produce a bloodline of harlots for a hundred years. This is true with Christian parenting. God said, "Train up a child in the way he should go, Even when he is old he will not depart from it." (Prov. 22:6)
If we focus our parental modeling on the virtues of honest self-sufficiency, our children will strive to attain financial stability like their parents. This role-model push on economic fortitude gets its perfect results only when coupled with our Christian biblical convictions.
Our Lord taught in John 15:5 that "apart from Me you can do nothing." We can do anything worthy of doing in Christ. (See Phil. 4:13) Given this blueprint, our children would become not just self-sufficient, but Christ-centered and God-dependent.
Good Parents Do Not Lead Their Children to a Worldly Sense of Stability
For the non-Christian, parental role modeling also gets the children's attention, except that all roads in this platform lead to a worldly sense of stability and happiness—nothing more!
Someone tweeted that if you like what you are doing, that is happiness. I don't believe that if you support abortion, that too is happiness. It is the point when the biblical God is removed from our parental portfolio.
3. Good Parents Depend on God, Not on Their Children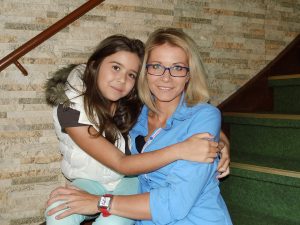 Here's what the apostle Paul wrote in 2 Corinthians 12:14 about the biblical family setup, with the parents supporting the children and not the reverse of it: "Here for this third time I am ready to come to you, and I will not be a burden to you; for I do not seek what is yours, but you; for children are not responsible to save up for their parents, but parents for their children." (NASB)
In the King James version, it says, for the same verse: "[F]or the children ought not to lay up for the parents, but the parents for the children." In the NIV: "After all, children should not have to save up for their parents, but parents for their children." And in the NLT: "After all, children don't provide for their parents. Rather, parents provide for their children." Much clearer in the New Living Translation: children don't provide for their parents!
Do you want to be a good parent? If so, guide your children, teach them, and then give them the "I'll-help-you-if-I-can" kind of love. Mark my word, folks. No child will ever turn their back on this kind of parent, more so during the latter's old age.
Blessed are the merciful, for they shall receive mercy. Do not be deceived, God is not mocked; for whatever a man sows, this he will also reap. (Matt. 5:7; Gal. 6:7)
4. Good Parents Teach Their Children How to Live, Not Just How to Make a Living
We hear old people say that since they are carpenters, farmers, or entrepreneurs, their children should follow in their footsteps. They have to build their livelihood on what was already established.
It is teaching them how to make a living.
But after college, most children would choose their career paths apart from their parents' traditional methods.
That is why excellent parents who are farmers, for example, teach their young children the twirls of farming to expose and cultivate in them the love and passion for hard work under the sun.
Good Parents Teach Their Children to Live a Life
When you teach your children the rudiments of making money, you are teaching them not just how to make a living, but how to live a life.
G. Michael Hopf once said: "Hard times create strong men. Strong men create good times. Good times create weak men. And, weak men create hard times." Most children who are not exposed to the "hard times" of making a living cannot understand how to run their lives well during good times.
The problem with most parents is the notion of never exposing their children to the difficulties they had in their younger years.
They want to impress their kids with an easy and luxurious life in an air-conditioned room with laptops, smartphones, good food, drinks, and other supplies after their gaming and other brat sessions.
The outcome of this parenthood system is the formation of failed children who would accomplish nothing in this world. What these broken children understand is that the world owes them everything. Their sense of entitlement goes through the roof.
Good Parents Teach Their Children to Live a Life of Peace
We must teach our children to make a living, as well as to build a life of peace and progress through an upright and godly value system.
For example, we can teach our children the virtues of patience, love and respect for the spouse, and constant prayers to God. Life has mysterious elements, like the wonders we see in our dreams. We cannot fathom the depth of life.
Hence, to live a joyful life, we need a biblical faith in our Creator God through Christ Jesus, our Lord and Savior.