Jun P. Espina&nbsp&nbsp&nbsp&nbsp&nbsp&nbsp&nbsp&nbsp&nbsp10 min read
Updated on November 9th, 2022
---
Kindness Misunderstood
Is it true that your kindness to others will always be rewarded? I don't think so. We define kindness as the tendency to be forgiving or the "quality of being warmhearted and considerate and humane and sympathetic."
A compassion that's expecting a reward or a reciprocal attitude from whom we tender kindness is deceptive and manipulative. Kindness is being nice to others with no ulterior motives. "It's nice to be important, but it's more important to be nice," someone once said.
A Man Reaps What He Sows
There's a story in the Bible where a particular woman built a room for the prophet Elisha (2 Kings 4:8-17). Pleased, Elisha prayed that the prominent but childless Shunammite woman would bear a son. Using this illustration, one preacher ventured to say that one's kindness will always be rewarded. He also added that a glass of cold water given in kindness would receive a reward, quoting Matthew 10:40-42:
"He who receives you receives Me, and he who receives Me receives Him who sent Me. He who receives a prophet in the name of a prophet shall receive a prophet's reward; and he who receives a righteous man in the name of a righteous man shall receive a righteous man's reward. And whoever in the name of a disciple gives to one of these little ones even a cup of cold water to drink, truly I say to you, he shall not lose his reward." (Matt. 10:40-42)
Now, who would dare disagree with the above verses, which fell from the lips of Christ Himself? Well, Jesus Christ is the Truth. (John 14:6). No one can twist the Biblical truth that "God is not mocked; a man reaps what he sows"!
Outside of Christ or the Christian faith, however, the virtue of kindness or being nice to people is usually applied differently. We are normally nice only if we have a personal interest in the recipient or can see the results of our kindness.
Among Christians, C. S. Lewis asked: Why can't we all be obviously "nicer" than the unbelievers? Our focus is "newness," not "kindness," as we quote endlessly Paul's, "[I]f anyone is in Christ, he is a new creature."
The wife of an American missionary, for example, got irritated with the taxi driver's trash talk. She quipped: "Are you a born-again Christian?"
We cannot be "nicer" when we forget that our conversation with the unbelievers is a discussion between light and darkness.
When Christ taught the Samaritan woman about worship, she responded: "Our fathers worshiped in this mountain, and you people say that in Jerusalem is the place where men ought to worship." (John 4:20)
Everyone has their own theology, even Christians. The fact remains that if we sow kindness, God will reward us.
I have a pastor friend who is not tired of being nice to people, even to those who mock him. As a close friend, he confided in me his frustrations about people. Facebook roared with appreciation for him when the news of his death circulated. People are just like that.
They hate you as a Christian but remember you at the same time as the light they haven't seen with their kinsfolk.
Showing kindness without expecting acceptance is just a very special trait.
Be Kind Without Expecting a Reward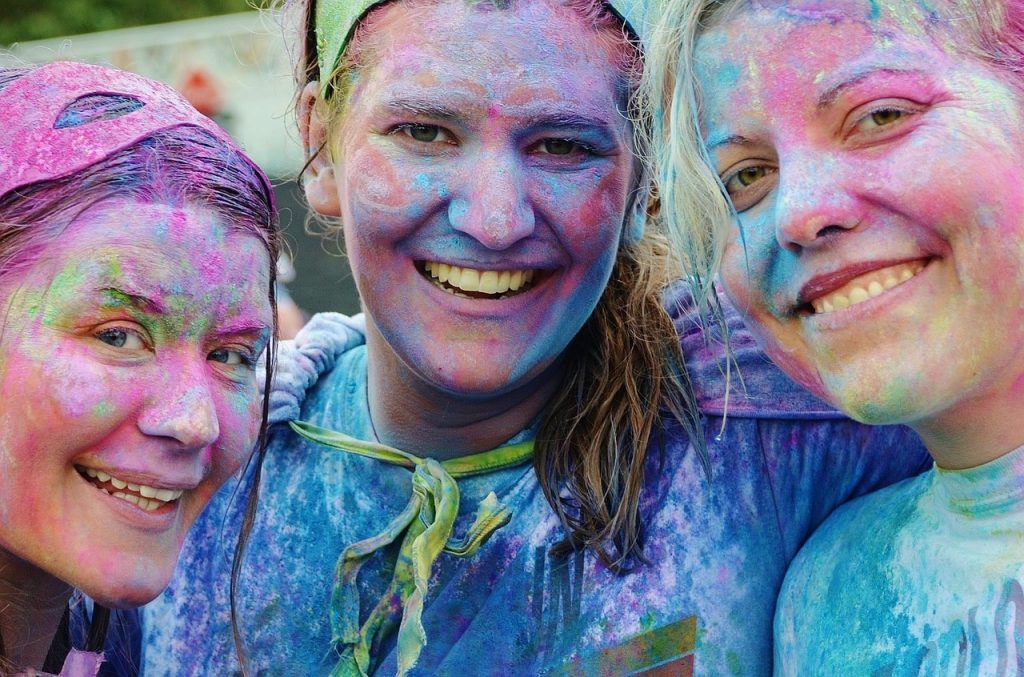 Charles H. Spurgeon once said: "A good character is the best tombstone. Those who loved you and were helped by you will remember you when forget-me-nots have withered.  Carve your name on hearts, not on marble." I think Spurgeon is right: we need to be kind, expecting no form of reward, for the truest reward or payment of our kindness is the happy remembrance of our excellent character by the people affected by our benignity.
Be Kind to the Church
However, our kindness towards the leaders and people in the Christian church will always receive a reward from the Lord. We all experience giving out monetary help for the spread of the Gospel, and our Lord takes care of our needs.
The apostle Paul taught that covetousness must not affect our bountiful gifts and that we must share our blessings, but not grudgingly. 
After years of serving our Lord, I saw all of my ten-year financial gains reduced to ashes. Despite severe trials, after a huge fire took out my financial foundation, our Lord remembered me and put me somewhere ten times better than my first location.
"So I thought it necessary to urge the brethren that they would go on ahead to you and arrange beforehand your previously promised bountiful gift, so that the same would be ready as a bountiful gift and not affected by covetousness. Now this I say, he who sows sparingly will also reap sparingly, and he who sows bountifully will also reap bountifully. Each one must do just as he has purposed in his heart, not grudgingly or under compulsion, for God loves a cheerful giver. And God is able to make all grace abound to you, so that always having all sufficiency in everything, you may have an abundance for every good deed. Delight thyself also in the LORD [yes, amidst the storms of trials] and he shall give thee the desires of thine heart." (2 Cor. 9:5-8; Psalm 37:4)
Personal Interest Versus Kindness
Outside of the Christian paradigm, kindness has another meaning. We are living in this "me-first" world, and being kind in the way Christ was—while He was still walking on this planet over 2,000 years ago—has now become a strange phenomenon to the majority. Because we now consider kindness to be inextricably linked to our interests.
Politicians, in particular, have coined this well-received description of their so-called kindness (not all of them, though!) which states that "There's no such thing as permanent friendship, only permanent interest."
Psalm 14:3 is more intense:
"They have all turned aside, together they have become corrupt; There is no one who does good, not even one."
We cannot show biblical kindness apart from our own self-interest because of our corrupt nature.
The Psychology of Kindness
A certain public speaker started his speech by saying: "When God created the universe, He created universal laws, and one of these laws is the law of attraction." Well said. Kindness attracts kindness, in short.
The Bible is full of instructions about patience and understanding, which are relevant even to this Bible-less generation of ours. After all, the kindness of God will lead people to repent, wrote the apostle Paul. Or that the kindness of a mother will lead a wicked daughter to change ways. Here's how Paul said it:
So when you, a mere man, pass judgment on them and yet do the same things, do you think you will escape God's judgment? Or do you show contempt for the riches of his kindness, tolerance, and patience, not realizing that God's kindness leads you toward repentance? ( Rom. 2:3-4 )
Let's go now to the bottom line of it all: some people are naturally kind to others; they may be Christians or not, and some of their names are even in the Guinness Book of World Records. They are so few, though.
Would you include Mahatma Gandhi, Buddha, or Mother Teresa in your list of genuinely kind people? Or do you believe they did what they did, yes, to thousands of people, with no expectation of personal gain? You have your answer, of course.
Is there a psychological advantage to showing kindness? The novelist Henry James once said, "Three things in human life are important. The first is to be kind. The second is to be kind. The third is to be kind."
Here is a quote from Marianna Pogosyan:
"To begin with, connecting with others through kind deeds allows us to meet our basic psychological needs of relatedness and belonging. Performing acts of kindness can also increase life satisfaction, positive mood, and peer acceptance. It can stimulate the release of serotonin and oxytocin, which can increase trust, reduce fear and anxiety, and help us read each other's minds. For the elderly, prosocial behavior can promote longevity. For teenagers, it can boost self-esteem. Kindness also makes us happy. Researchers at Oxford University recently found that we can increase our happiness levels when we are kind to those with whom we enjoy close as well as weak ties (for example, family and strangers)." 1
The psychological theory that men won't easily offer their kindness without enjoying some benefits in return reinforces our thesis—be they psychological or otherwise.
Kindness Versus Desiderata
Max Ehrmann wrote Desiderata (or "things desired" in Latin), a prose poem, in the early 1920s. The heart of this work is about the man himself and the things he should desire. Ehrmann said, "[E]verywhere life is full of heroism. Be yourself. Especially, do not feign affection. Neither be cynical about love; for in the face of all aridity and disenchantment it is as perennial as the grass."
Kindness is love, for "love is kind" (1 Cor. 13:4).
The Essence of Christian Kindness
I met Bible believers who were friendly. The kindness of one guy (the pastor I met in the early 1980s) led me to Jesus. But what about the strings attached to kindness, as we expounded earlier? Most Scriptures about showing kindness to the church or Christ's followers were well known in the Christian world.
From the New Testament, we found these instructions: "Be kind to one another" (Eph 4:32, ESV); "love one another" (John 13:34); "show hospitality to one another" (1 Pet. 4:9); "the fruit of the Spirit is… kindness" (Gal. 5:22); "Let love be genuine" (Rom. 12:9).
Desiderata's "do not feign affection" is biblical. The sine qua non of Christian kindness is God's glorification.
Christians desire to be kind to encourage fellow believers and win unbelievers to Christ. Again, for God's exaltation.
It is the reason, the goal, the advantage, and the catch—to glorify God.
The apostle Paul wrote, "To the weak I became weak, that I might win the weak; I have become all things to all men, so that I may by all means save some." (1 Cor. 9:22)
The author of the Book of Hebrews gives the other reason a Christian must show kindness even to the unbelievers: "Let brotherly love continue. Do not neglect to show hospitality to strangers, for thereby some have entertained angels unawares." (Heb. 13:1-2, ESV)
We cannot afford to be unkind, as there is a blessing connected to your genuine hospitality. For the wives, the apostle Peter wrote:
"In the same way, you wives, be submissive to your own husbands so that even if any of them are disobedient to the word, they may be won without a word by the behavior of their wives." (1 Pet. 3:1)
Again, based on the Christian perspective, the essence of kindness is God's praise.
Sort the Acts of Kindness
In Desiderata, Ehrmann said, "Beyond a wholesome discipline, be gentle with yourself." It is critical to understand the wisdom of showing kindness, as with the Christian white farmers in South Africa or the Christians in northern Nigeria awaiting Boko Haram attacks.
Christ's teaching to be "wise as a serpent" always applies to His "love your enemies" doctrine. Paul escaped from his persecutors just as Jesus, "aware of this, withdrew from there." (Matt. 12:15)
"Be gentle with yourself."
Christians filter the show of kindness toward the cults visiting them. Observe 2 John 1:10: "If anyone comes to you and does not bring this teaching, do not receive him into your house, and do not give him a greeting."
Second, if you claim Christianity without love for Jesus, you have a problem. Paul said, "If anyone does not love the Lord, he is to be accursed. Maranatha." (1 Cor. 16:22)
Ehrmann wrote: "As far as possible without surrender be on good terms with all persons. Speak your truth quietly and clearly; and listen to others, even the dull and the ignorant; they too have their story."
The important phrase is "without surrender."
Facebook is awash with graphic accounts of Muslims beheading or burning Christians alive. "Love your enemies" is the quick Christian response. But there is something we need to raise.
In Luke 22:36, Christ ordered the disciples to buy a sword. "But now… whoever has no sword is to sell his coat and buy one." Most commentaries support the principle of arming the disciples, given "the wolves" they were to face after Christ's ascension.
What is Love Your Neighbor?
In Mark 12:31, Christ taught His followers to "LOVE YOUR NEIGHBOR AS YOURSELF." It does not say to love the life of your neighbor, even if he is now about to behead you. You need to hate your life and preserve your neighbors in the name of love. No, it is not His teaching.
He said, love your neighbor AS yourself. You cannot truly love your neighbor if you don't protect and defend yourself. Peter cut off the slave's ear. In Psalm 5, David wrote about the heart of God regarding our transgressions and our enemies' sins:
"For You are not a God who takes pleasure in wickedness; No evil dwells with You. The boastful shall not stand before Your eyes; You hate all who do iniquity. You destroy those who speak falsehood; The Lord abhors the man of bloodshed and deceit." (Psalm 5:4-6)
Resist Demonism at All Costs
There are plenty of instances in the Old Testament where the chosen people of God attacked their enemies, such as when Abraham rescued Lot from his kidnappers. (Gen. 13-14)
The Liberals in the U.S. disapprove of the Second Amendment of the U.S. Constitution, which is "the right of the people to keep and bear Arms." Who are those tough guys defending this law? The Conservatives (the Republicans), who are mostly Bible believers.
But all Americans celebrated when an armed congregant shot down and killed a gunman before the latter could have hit the worshipers.
We need to be kind.
But we also need to stand our ground. "Stand firm… taking up the shield of faith with which you will be able to extinguish all the flaming arrows of the evil one." (Eph. 6:14-16) The context of this Scripture pertains to our struggle against the powers of spiritual darkness since "our struggle is not against flesh and blood." But the essence is there; we need to defend the Gospel.
Paul wrote, "I hold you in my heart, for you are all partakers with me of grace, both in my imprisonment and in the defense and confirmation of the gospel… knowing that I am put here for the defense of the gospel." (Phil. 1:7b; 16b)
Paul sacrificed himself and went to prison for the gospel's defense. We can be kind to our God's enemies, but not so to the Muslim extremists whose greatest enjoyment in life is to behead Christians. It is demonic; we need to resist it at all costs in the name and power of Christ.
The instinct of self-preservation is God given. We must defend ourselves.
I am pasting said poem here for your judgment. What brand of kindness do you need to embrace? (I don't like this principle, though: "Therefore be at peace with God, whatever you conceive Him to be.")
Desiderata

Go placidly amid the noise and haste,
and remember what peace there may be in silence.
As far as possible without surrender
be on good terms with all persons.
Speak your truth quietly and clearly;
and listen to others,
even the dull and the ignorant;
they too have their story.
Avoid loud and aggressive persons,
they are vexations to the spirit.
If you compare yourself with others,
you may become vain and bitter;
for always there will be greater and lesser persons than yourself.
Enjoy your achievements as well as your plans.
Keep interested in your own career, however humble;
it is a real possession in the changing fortunes of time.
Exercise caution in your business affairs;
for the world is full of trickery.
But let this not blind you to what virtue there is;
many persons strive for high ideals;
and everywhere life is full of heroism.
Be yourself.
Especially, do not feign affection.
Neither be cynical about love;
for in the face of all aridity and disenchantment
it is as perennial as the grass.
Take kindly the counsel of the years,
gracefully surrendering the things of youth.
Nurture strength of spirit to shield you in sudden misfortune.
But do not distress yourself with dark imaginings.
Many fears are born of fatigue and loneliness.
Beyond a wholesome discipline,
be gentle with yourself.
You are a child of the universe,
no less than the trees and the stars;
you have a right to be here.
And whether or not it is clear to you,
no doubt the universe is unfolding as it should.
Therefore be at peace with God,
whatever you conceive Him to be,
and whatever your labors and aspirations,
in the noisy confusion of life keep peace with your soul.
With all its sham, drudgery, and broken dreams,
it is still a beautiful world.
Be cheerful.
Strive to be happy.
1Pogosyan, Marianna, Ph.D. "Why Choose Kindness." Psychologytoday.com. https://www.psychologytoday.com/us/blog/between-cultures/201904/why-choose-kindness (accessed March 19,2020).