Jun P. Espina&nbsp&nbsp&nbsp&nbsp&nbsp&nbsp&nbsp&nbsp&nbsp9 min read
Updated on February 14th, 2020
---
Paradoxical Christian Teaching
The Bible teaches that there is peace for Christ's followers amidst the storms of life. It is an antithetical Christian teaching at the surface. The wisdom of this world suggests the idea of a predictable peace right after the tempest. Hence, the cliche: "peace after the storm" or "darkest hour before the dawn." But what divine teaching is it that there is peace and comfort while one is in the limbo of trials and sufferings?
Read Also: Facing Trials in the Power of Abraham's Faith
If there was one Christian who had been so afflicted, it was the apostle Paul. And, yet, he taught that in Jesus Christ, there is comfort in affliction. Concerning Paul's trials, J. Sidlow Baxter has the following observation:
"Disappointment, apprehensiveness, and physical illness now swooped in concerted attack upon Paul to make this perhaps the darkest hour in his heroic but costly struggle for the propagation and preservation of the true gospel. 'When we were come into Macedonia', he writes, 'our flesh had no rest, but we were troubled on every side. Without were fightings; within were fears' …As G.G Findlay says: 'Corinth appeared to be in full revolt against him. Galatia was falling away to 'another gospel.' …Under this continued strain of excitement and anxiety, his strength succumbed; he was seized with an attack of sickness which threatened to terminate his life.'"
Around 24 years ago, a sheriff, who happened to be my former student in college, came to my little store to seize my state-of-the-art brand new pick-up truck for my failure to pay the bank. I was devastated; that car gave me so much mobility. I couldn't continue with my business routine. But then God came to help me. The sheriff was not able to take my car one moment. It started with the fear of losing my car and ended with an overflowing joy of Christ's love and intervention.
Read Also: Experiencing Christ's Ownership of Our Soul
The storms of Paul's life had been so severe. He who healed many people was then caught with an ailment he himself couldn't cure. Yet, while in the ocean of pain and tears, he wrote,
"Blessed be the God and Father of our Lord Jesus Christ, the Father of mercies and God of all comfort; who COMFORTS US IN ALL OUR AFFLICTION ….For just as the sufferings of Christ are ours in abundance, so also our comfort is abundant through Christ." (2 Cor. 1:3-5)
What did Jesus do to the storm in Mark 4:35-41? "He got up and rebuked the wind and said to the sea, 'Hush, be still.' And the wind died down and it became perfectly calm." The seemingly double-edged Christian teaching of the possibility of joy and peace in affliction is a biblical reality that we all experienced somehow since the day we trusted in Jesus Christ as our Savior and Lord.
Joy in Sorrows: A Paradoxical Christian Teaching!
Is it not too profound a teaching of Paul that there is comfort or joy in affliction? How did Paul, for instance, find joy and peace in his sufferings? In 2 Corinthians 12:7-10 Paul wrote:
"And because of the surpassing greatness of the revelations, for this reason, to keep me from exalting myself, there was given me a thorn in the flesh, a messenger of Satan to buffet me—to keep me from exalting myself! Concerning this I entreated the Lord three times that it might depart from me. And He has said to me, 'My grace is sufficient for you, for power is perfected in weakness.'  Most gladly, therefore, I will rather boast about my weakness, that the power of Christ may dwell in me."
Here is the vivid explanation of the great Apostle's seemingly contrapositive doctrine. There is peace amidst the storm since the greater the affliction, the more grace. "My grace is sufficient for thee: for my strength is made perfect in weakness," (KJV) — taught Christ.
Do You Blame God in Your Trials?
I heard people blame God because of their trials. I was invited one Evening Service to preach on the subject: "Trials and Temptations." In the course of my study, I noticed that the Old and New Testament writers taught about rejoicing in prayer and affliction. "Pray without ceasing" is a verse loved by all Christians. It is found in 1 Thessalonians 5:17. In verse 16 of the same Chapter, the apostle Paul wrote: v.16. "Rejoice always"; v.17. "pray without ceasing." In short, we need to pray in the spirit of rejoicing or confidence that our God would hear us. Likewise, we are commanded to be joyful in our sorrows. "Count it all joy, my brothers, when you meet trials of various kinds," wrote James (1:2-4). The apostle Paul also taught the same thing. He said, "More than that, we rejoice in our sufferings, knowing that suffering produces endurance" (Rom 5:3-5); "For when I am weak, then I am strong" (2 Cor. 12:10); "Now I rejoice in my sufferings for your sake" (Col 1:24). "For God gave us a spirit not of fear but of power and love and self-control" (2 Tim. 1:7). "Then Job arose and tore his robe and shaved his head and fell on the ground and worshiped" (Job 1:20). It is indeed a paradoxical Christian teaching just like saying one needs to be happy continually in the Lord even if one is dying of cancer. We, real Christians, never blame our Father God for our trials.
Read Also: Happiness in Christ is Better Experienced Than Explained
The true believers of Christ, therefore, are living in a belief system that is not easily understood by the world. "Count it all joy, my brothers, when you meet trials of various kinds." It is a contradictory Christian teaching: We have peace amidst the storm, haven't we? For we have hope in God and such is alive in our hearts. Wrote the apostle Paul: "But thanks be to God! He gives us the victory through our Lord Jesus Christ." (1 Cor. 15:57) "'For I know the plans that I have for you,' declares the LORD, 'plans for welfare and not for calamity to give you a future and a hope." (Jer. 29:11)
My grace is sufficient for you: for power is perfected in weakness. Most gladly, therefore, I will rather boast in my weaknesses, that the power of Christ may dwell in me. —2 Corinthians12:9
Sometimes, it is easier said than done. In fact, I failed to apply this diametric Christian teaching overnight the first time I met a challenging trial on my health after having followed Christ for years already.
It is not easy to say, "Lord Jesus, you are my Lord; whatever happens to me, to my health and future, I want to express my gratitude to You, dear Lord; I want to always give You the honor that is rightfully Yours and unceasingly glorify Your name whatever my circumstances."
Is it perfect hypocrisy to claim and testify this mind-bending Christian teaching of peace amidst the storm? No, Sir! It is the reality. You always give thanks to Christ whom you love so dearly for saving your soul from God's wrath and hell-judgment because of sin (through the shedding of His precious blood at Calvary).
Of the Applied Paradoxical Christian Teaching of Joy in Sufferings
I knew of someone, the wife of my brother-in-law, who blamed God as she was dying on her sick bed. She told me: "I am just 32 years old." She was complaining. Anxious of her recent conversion to the Christian faith, I told her that "the love of God is just like the sun. It continues to shine even during the night of your life. God loves you," I continued, "even if He would dismember your body into small pieces." She seemed confused. I added: "because He will give you Eternal Life in heaven and also a new perfect spiritual body when the time comes based on Christ's promise." Still, she couldn't understand. As I was in a hurry to return home (over a hundred kilometers away), so I quoted to her Romans 8:35,37-39 that says: "Who will separate us from the love of Christ? Will tribulation, or distress, or persecution, or famine, or nakedness, or peril, or sword?…But in all these things we overwhelmingly conquer through Him who loved us. For I am convinced that neither death, nor life, nor angels, nor principalities, nor things present, nor things to come, nor powers, nor height, nor depth, nor any other created thing, will be able to separate us from the love of God, which is in Christ Jesus our Lord." Long story short, God caused her to understand His word; she died whispering "…sus, sus" as she was praying to our dear Lord Jesus. But it is not the end of the story for after she died we noticed a smile (as if meeting her angels as in the case of poor Lazarus, cf. Luke 16:22) left on her lips. She died in the comfort of Christ's love despite the prolonged pain she suffered brought by a deadly kidney disorder. Indeed, there is comfort in affliction for the saved children of Christ.
Read Also: Believe and You Will See
The Paradoxical Christian Teaching of Comfort in Sorrows is One Evidence of Being New Persons in Christ Jesus
Wrote the apostle Paul: "Therefore if anyone is in Christ, he is a new creature; the old things passed away; behold, new things have come." (2 Cor. 5:17) A truly born-again Christian is a new person, and you cannot imagine one's transformation in heart and mind; you cannot imagine how God's Spirit works in the heart. It is beyond the scope of your experience to explain how did the sinful Mary Magdalene become Magdalene the Saint. The born-again mindset is better experienced than explained. Taught Christ: "The wind blows where it wishes and you hear the sound of it, but do not know where it comes from and where it is going; so is everyone who is born of the Spirit." (John 3:8) Christ's rejecters, the 99% of the total 7.5 billion population of the world, know nothing about the wonders of the Second Birth. What they know is to criticize and mock the works of the Spirit of God in the saved soul — out of ignorance! As the saying goes, "without faith [in Jesus Christ as Lord and Son of God] no explanation is possible."
To one who has faith, no explanation is necessary. To one without faith, no explanation is possible. — Thomas Aquinas
The born-again experience is indeed beyond the sketch of words. Sad that the unbelievers tend to mock the miracle of the Second Birth; the transformation that is strange to their senses—the God-given something that they don't have being unrepentant resisters of Christ, our only Savior. (cf. Acts 4:12)
"I don't understand why you left me
when I needed you the most.
The Lord answered, My precious child,
I love you, and I would never leave you.
During your times of trial,
when you see only one set of footprints,
that's when I was carrying you."
I can always sense the mockery of those who are ignorant about being born anew. Some of them are close to my heart either by blood relationship or even casual friendship.
But I cannot prove to them my point; I cannot describe colors to the blind! I cannot snatch them out of the mouth of hell. I cannot force them to experience the Second Birth by trusting in the risen Jesus and His promises. No one can—only faith in Christ can!
For by grace you have been saved through faith; and that not of yourselves, it is the gift of God; not as a result of works, so that no one may boast.
I maintain that the Christian experience is unique and that the paradoxical Christian teaching that there is peace amidst the tempest is just like the peaceful mother bird on her nest while the strong wind blows the tree and shakes its branches. Believe me. In Christ, there is comfort in affliction.
Victory in Jesus
I heard an old, old story,
How a Savior came from glory,
How He gave His life on Calvary
To save a wretch like me;
I heard about His groaning,
Of His precious blood's atoning,
Then I repented of my sins
And won the victory.
Chorus
O victory in Jesus,
My Savior, forever.
He sought me and bought me
With His redeeming blood;
He loved me ere I knew Him
And all my love is due Him,
He plunged me to victory,
Beneath the cleansing flood.
I heard about His healing,
Of His cleansing pow'r revealing.
How He made the lame to walk again
And caused the blind to see;
And then I cried, "Dear Jesus,
Come and heal my broken spirit,"
And somehow Jesus came and bro't
To me the victory.
I heard about a mansion
He has built for me in glory.
And I heard about the streets of gold
Beyond the crystal sea;
About the angels singing,
And the old redemption story,
And some sweet day I'll sing up there
The song of victory.
Words and Music by E.M. Bartlett
© 1939 – Administrated by Integrated Copyright Group, Inc.
All rights reserved
Source: popularhymns.com
Today's Islamization of Europe vs. the Paradoxical Christian Teaching of Comfort Amidst One's Anxieties
Today's Islamization of Europe and the other parts of the Globe is a part of the global persecution of the real Christians as written in the Holy Bible. Reported Lauretta Brown that "Nine of the 10 countries with the worst records for persecution of Christians have populations that are at least 50 percent Muslim, according to the assessment of persecution in the Open Doors USA's World Watch List (WWL) 2015 and population information published by the State Department and the Central Intelligence Agency." (csnnews.com, 01-08-15 [1])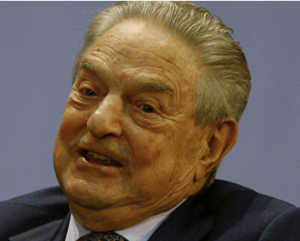 Most Global Leaders are non-Christians except the U.S. President Donald Trump and a few others. At the United Nations, majority of the leaders are Islamics.
With the Muslim invasion of Europe by immigration as ordered (and funded) by NWO politicians and financiers like George Soros (sputniknews.com, 01-20-2017 [1]), the world stage is now about to usher the globalized and institutionalized brutal and inhuman persecution of the Bible Christians. Taught our Lord Jesus Christ: "If the world hates you, keep in mind that it hated me first….Blessed are you when people insult you and persecute you, and falsely say all kinds of evil against you because of Me." (John 15:18; Matt. 5:11)
Read Also: Christian Hope of Immortality and a Blissful Life in Heaven
I don't believe, though, that these Globalists would succeed in their agenda of the Islamization of Europe. Pope Francis (www.independent.co.uk – access: 12/20/2017) has been aggressively supporting and openly conspiring with this so-called Open Border campaign. In the Holy Bible, the goal for One World Government recorded in what was known as the Tower of Babel (see: Gen. 11) did not succeed. God would not allow, from my understanding of God's word, the complete demise of Christianity in Europe through the radical Muslim terrorism. If Paris would succumb to Islamization (which is unlikely), for example, the whole of France would not—in my opinion. The Christians in the Jihad-terrorized nations understand and even experience the paradoxical Christian teaching of comfort and joy in affliction. No one can terrorize the real Christian. "We know that God's children do not make a practice of sinning, for God's Son holds them securely, and the evil one cannot touch them." (1 John 5:18 NLT)
In Christ Jesus, there is joy in affliction—there is hope. "And we know that God causes all things to work together for good to those who love God, to those who are called according to His purpose." (Rom. 8:28)